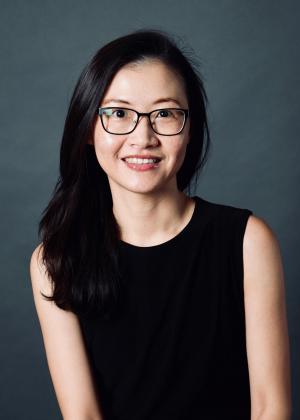 Specialization
:
U.S history, Taiwan studies, Asian migration, Asian American studies, US-Asian relations
Bio
:
Chichi Peng was born and grew up in Taiwan. She received her Bachelor's and Master's degrees in History from National Taiwan Normal University. Her Master's thesis discusses overseas Chinese remittance and investment in Taiwan's post-WWII economic development. This thesis won that year's Academia Historica best thesis award and was published by the institute in 2010. She worked and studied in Hong Kong at the Hong Kong University of Science and Technology in 2011-2012 and finished a postgraduate research project about African migrant traders in Hong Kong and China in the 1990s-2000s. 
She is now a PhD candidate in History finishing her dissertation, which is titled Taiwanese People's Cold War: Elite Migration and the Redefining of US-Taiwan Relations. In her dissertation, she examines 10,000 Taiwanese student immigrants and their transnational activism against the authoritarian regime in Taiwan during Taiwan's Martial Law era. She argues that in the context of US human rights diplomacy and changing US-Taiwan diplomatic relations in the 1970s, Taiwanese American activists maximized their diasporic advantage and agency and rewrote the relations between the United States and Taiwanese people. This Cold War transnational activism, she argues, became part of unique collective memories and history in the making for contemporary Taiwanese American communities and identity in American society.
Since starting her PhD program in History at the University of California, Santa Barbara, she has been very active in engaging in public advocacy. Nothing only has she been involved in Taiwan Studies centered academic conference organizing and publishing, she is also a current board member of the Formosa Association for Public Affairs, the largest grassroots educational and Congressional lobbying group to promote US-Taiwan mutual interests in the United States. Since 2018, in order to record Taiwanese American community histories and foster community identity, she is writing for the Pacific Times, the largest Taiwanese American community newspaper based in Los Angeles.