UCSB Migration Scholars At Work!

Jean Beaman is an Assistant Professor of Sociology at the University of California, Santa Barbara. She was previously on the faculty at Purdue University and has held visiting fellowships at Duke University and the European University Institute (Florence, Italy). Her research is ethnographic in nature and focuses on race/ethnicity, racism, international migration, and state-sponsored violence in both France and the United States. She is author of Citizen Outsider: Children of North African Immigrants in France (University of California Press, 2017), as well as numerous articles and chapters. She received her Ph.D. in Sociology from Northwestern University. She is also an Editor of H-Net Black Europe, an Associate Editor of the journal, Identities: Global Studies in Culture and Power, and Corresponding Editor for the journal Metropolitics/Metropolitiques.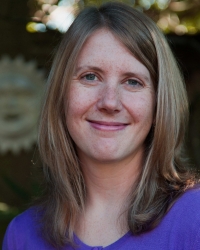 Liz Ackert is an Assistant Professor in the Department of Geography at the University of California, Santa Barbara. Her research interests include racial/ethnic inequality,  immigration, education, health disparities, urban geography, and quantitative methods. Her individual and collaborative work examines explanations for why  racial/ethnic and immigrant-origin groups are unequally distributed across contexts–including schools, neighborhoods, and immigrant destinations–and evaluates  the consequences of this contextual inequality for disparities in outcomes in domains such as education, residential mobility, and health. She is particularly interested in understanding how the attributes of immigrant-receiving contexts, including states, communities, neighborhoods, and schools, influence the educational and health outcomes of children and adolescents of Mexican origin.
UCSB Scholars' Publications
Featured Migration Research
Rosa-Luxemburg-Stiftung's "The Atlas of Migration: Facts and figures about people on the move"
This atlas aims to change attitudes towards migration and migrants. The facts and figures on these pages show that while migration takes place in all parts of the world, it poses a threat neither to the destination countries nor to the countries of origin. Quite the opposite: it enriches societies across the globe not just culturally but also often in economic terms.
Featured Migration Publications