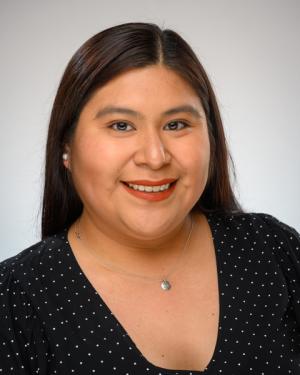 Department of Chicana and Chicano Studies
Specialization
:
Transnational Migration and Children of Immigrants; Identity and Community Formation; Oaxaca, Los Angeles
Bio
:
Daina Sanchez
 is an Assistant Professor of Chicana and Chicano Studies at the University of California, Santa Barbara. She was previously a Mellon Sawyer Postdoctoral Research Associate at the Center for Latin American Studies and Caribbean Studies at Brown University. She received her PhD in anthropology from the University of California, Irvine. Her research lies at the intersection of race, migration, and indigenous studies. She conducted ethnographic research among Los Angeles-based youth with origins in the Zapotec community of San Andrés Solaga in Oaxaca, Mexico. Her research examines how young adults form and negotiate ethnic, community, and national identities away from their ancestral homeland.
Publications
:
2019    Chavez, Leo, Belinda Campos, Karina Corona, Daina Sanchez, and Catherine Ruiz. Words Hurt: Political Rhetoric, Emotions/Affect, and Psychological Well-being among Mexican-Origin Youth. Social Science and Medicine.

2018    Special Issue. Racial and Structural Discrimination toward the Children of Indigenous Mexican Immigrants. Race and Social Problems.