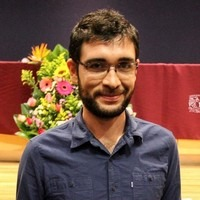 Department of Anthropology
Specialization
:
Racism, the state, and agricultural industry. Labour exploitation in northwest Mexico
Farm wage labour is precarious work. In Mexico, the academic discussion of the conditions of farmworkers has been in terms of labor policies, human rights, class, vulnerability, health, and gender. In contrast, this research argues that racism is a fundamental element to understand how labour exploitation in agribusiness is legitimized by the state. In this respect, the central question of Gerardo's project is: How does the Mexican state categorize and control its populations to develop agricultural industries? His study aims to produce an ethnography of the state in northwest Mexico, seeing the administration and execution of public policies involving farmworkers within international agribusiness projects.
Bio
:
Gerardo Rodriguez Solis is a Ph.D. student in Anthropology at the University of California-Santa Barbara. He has a bachelor's degree in Sociology at Universidad of Guadalajara and a master's degree in Sociocultural Anthropology at El Colegio de Michoacán. Gerardo has been co-author in two book chapters and one article.  His M.A thesis received an honorary mention in the 5th annual competition of the Arturo Warman Award, Mexico. Gerardo has worked in four research projects, four public policies' evaluations, and two NGO's programs in Mexico.