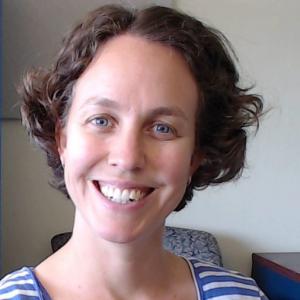 Specialization
:
Geographic Mobility, Sexual Health, and HIV Prevention.
Bio
:
I am an Associate Professor in the Department of Geography at the University of California Santa Barbara. I am also a research associate with the Broom Center for Demography.  I study and teach topics related to health geography, demography, and infectious disease epidemiology. 
I earned my Ph.D. in Demography from Princeton University in 2005 and my MPH in Epidemiology from the University of Washington in 2010. I joined UCSB in 2014. Previously I was an Assistant Professor in the Departments of Epidemiology and Global Health at the University of Washington, and a Postdoctoral Research Associate at the Center for Studies in Demography and Ecology at the University of Washington. 
The central focus of my research is on geographic mobility, sexual health, and HIV prevention. I study social and behavioral determinants of HIV transmission dynamics – or in other words how and why certain people are more susceptible to HIV, and how, where and why HIV spreads to other people. Most often, I examine how migration and human mobility is associated with HIV transmission. This entails analyzing mobile individuals' sexual behavior and risk of acquiring HIV, and how different social and physical environments influence that risk. I also am interested in how human mobility connects different sexual networks and thus influences HIV transmission across populations. Lastly, I use mathematical models to explore the importance of social and behavioral determinants in HIV transmission dynamics. These models answer hypothetical "what if" questions to help policy makers decide how to implement HIV interventions.
Susie Cassel's webite