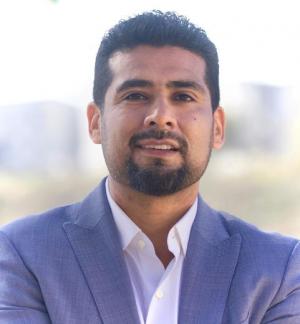 Bio
:
Victor Rios is Associate Dean of Social Sciences and Professor of Sociology at the University of California, Santa Barbara.   He received B.A. in Human Development with an Emphasis on Adolescent Development from CSU East Bay in 2000. In 2005, he received his Ph.D. in Comparative Ethnic Studies at the University of California, Berkeley. 
Dr. Rios is the author of five books including, Punished: Policing the Lives of Black and Latino Boys (2011); Project GRIT: Generating Resilience to Inspire Transformation (2016); and Human Targets: Schools, Police, and the Criminalization of Latino Youth (2017).
Based on over a decade of research, Rios created Project GRIT (Generating Resilience to Inspire Transformation) a human development program that works with educators to refine leadership, civic engagement and personal and academic empowerment in young people placed at-risk.  This program is featured in The Pushouts a documentary funded by the Corporation for Public Broadcasting.
Dr. Rios has worked with local school districts to develop programs and curricula aimed at improving the quality of interactions between authority figures and youths.  Using his personal experience of living on the streets, dropping out of school, and being incarcerated as a juvenile—along with his research findings—he has developed interventions for marginalized students aimed at promoting personal transformation and civic engagement. These programs have been implemented in Los Angeles, California (Watts); juvenile detention facilities; and alternative high schools.   Dr. Rios has been featured in the Chronicle of Higher Education, Ted Talks, the Oprah Winfrey Network, and National Public Radio.  His Ted Talk "Help for kids the education system ignores" has garnered over 1.5 Million views.   Dr. Rios is currently working on Let's Be Real, Man: Confronting Toxic Masculinity, a book that discusses how to expand and improve our conversations with young men about violence and sexual assault.