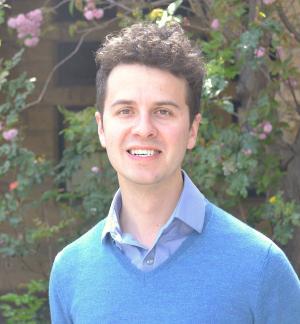 Department of Global Studies
Specialization
:
Transnational migration, refugee studies, ethnic cleansing, displacement, Middle East, Russia, Eastern Europe
Bio
:
Vladimir Hamed-Troyansky is an Assistant Professor of Global Studies
at the University of California, Santa Barbara. He specializes in global migration and forced displacement and the history of the Ottoman and Russian empires and their successor states. His research, based on sources in Arabic, Turkish, and Russian, interrogates the relationship between refugee mobility, political economy, and ethnic cleansing, which were critical to the making of the modern Middle East and Eastern Europe. He is broadly interested in the global origins of refugee regimes and humanitarianism.
Dr. Hamed-Troyansky is currently working on a book that examines the resettlement of Muslim refugees from Russia in the Ottoman Empire. Between the 1850s and World War I, about a million North Caucasian Muslims, primarily Circassians, Abkhazians, Chechens, and Daghestanis, arrived and were resettled throughout the Ottoman Empire, from territories of modern-day Bulgaria, Romania, and Greece in the west, through Turkey, to Syria, Iraq, and Jordan in the east. His work demonstrates that state support—in the form of financial aid, infrastructural development, and legislation—was critical to the economic success of refugee resettlement. The book explores various strands of mobility, including forced displacement, voluntary immigration, settler colonialism, agricultural resettlement, religious migration, and return migration.
Dr. Hamed-Troyansky conducted archival research in Turkey, Jordan, Bulgaria, Georgia, Armenia, Azerbaijan, the United Kingdom, and Russia, including the autonomous republics of Dagestan, North Ossetia-Alania, and Kabardino-Balkaria. His research has been supported by the American Council of Learned Societies, the Social Science Research Council, the National Endowment for the Humanities, and the American Historical Association. He also held residential research fellowships at the American Research Center in Sofia and the American Center of Oriental Research in Amman. Dr. Hamed-Troyansky's research articles appeared or are forthcoming in the International Journal of Middle East Studies, Comparative Studies in Society and History, and Past & Present.
Dr. Hamed-Troyansky received a Ph.D. in History at Stanford University in 2018. His dissertation was awarded the best dissertation prize by the World History Association and an honorable mention for the Malcolm H. Kerr Dissertation Award in the Social Sciences by the Middle East Studies Association.